First of all.......Alric decided to extend the railtrack to the bottom of the Ubermine. Here we are enjoying the ride down.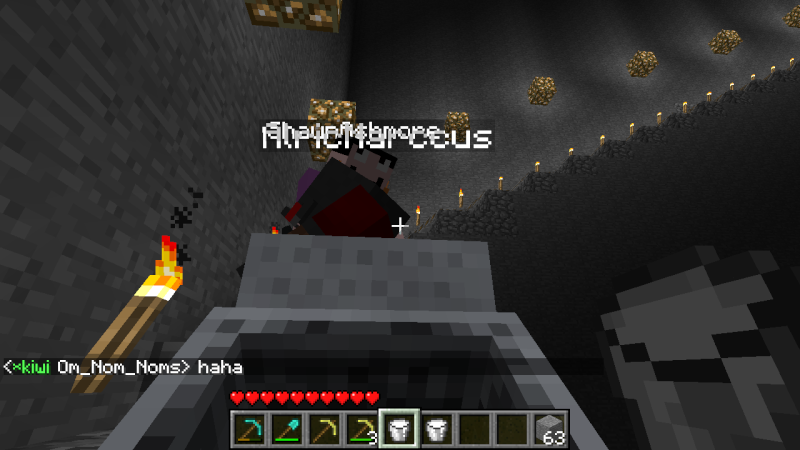 However...moments later, Alric got stuck in the bedrock........a couple of times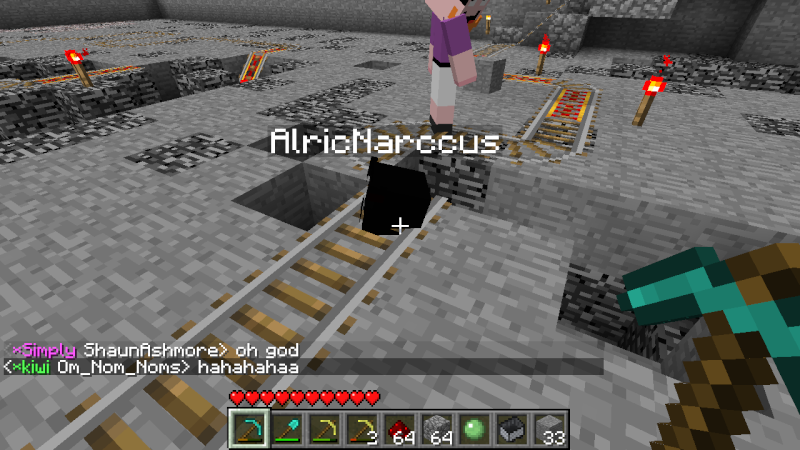 Shaun, being his ever helpful self, tried desperately to get Alric out........by surrounding him in glass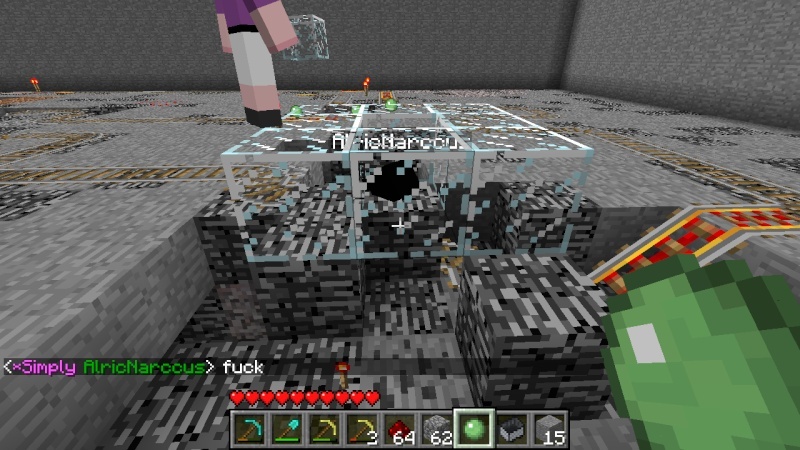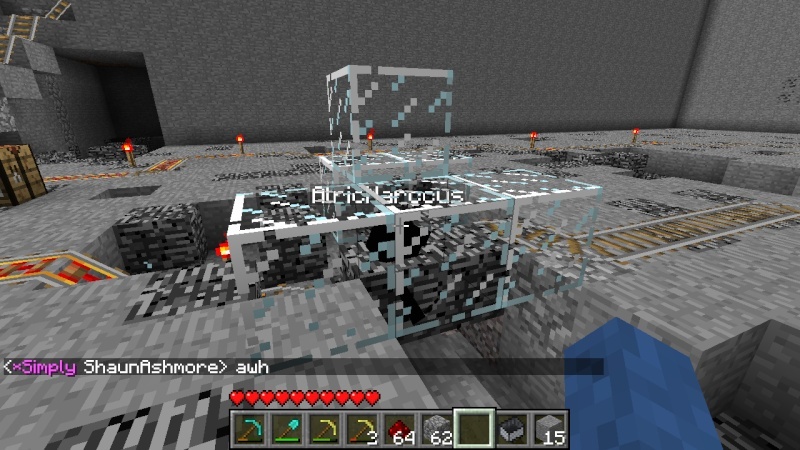 I really think Alric appreciated it....